Color Guard and Winter Guard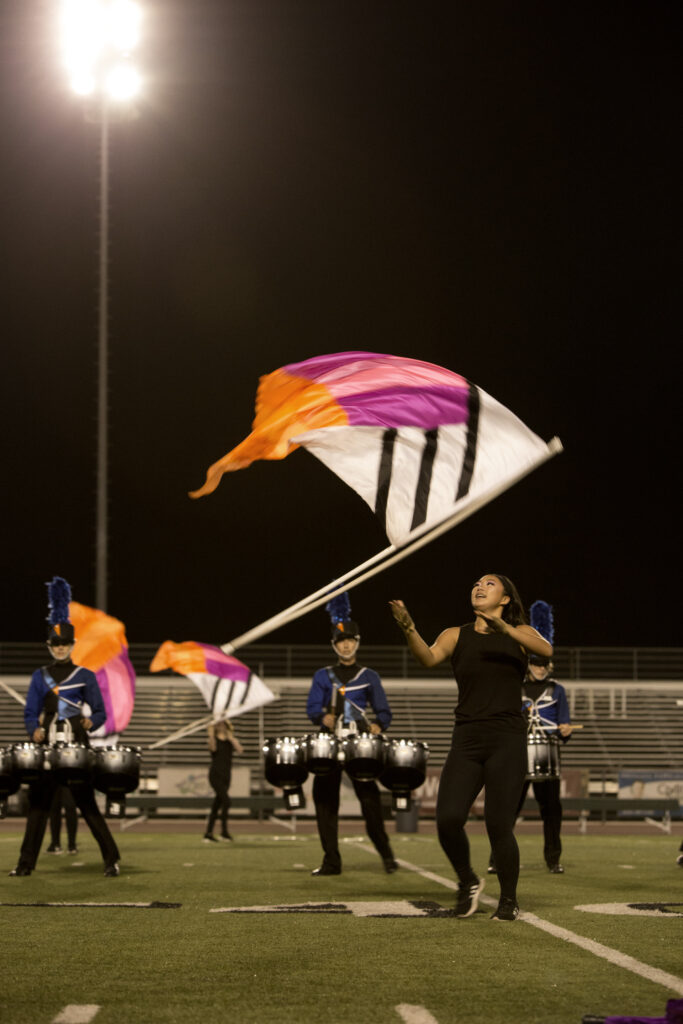 Color Guard
Directed by Matt Phan
The color guard is the flag and dance section of Regiment Marching Band. They are the color, flair and visual interpretation of the show. Students learn how to spin flags, wooden rifles, sabers and other props. In addition, extensive movement training is provided to all guard members by our instructional staff. No previous experience is necessary. It is highly recommended that students take dance classes to improve individual skill throughout the summer and school year. Students are required to attend Regiment Band Camp I / II / III and additional Color Guard training dates over the summer.
Winter Guard
Directed by Matt Phan
In December, the Color Guard members of the fall Regiment separate and become their own performing ensemble called "Winter Guard." This ensemble performs custom choreograph in competitions to professionally edited pre-recorded music in school gymnasiums around southern California. The Winter Guard participates in the WGASC and WGI circuits. The average show is 4-5 minutes in length. Custom uniforms, flags, equipment, and a painted floor help to convey the theme and "concept" of the show. The Winter Guard competes 6-8 times each winter/spring season with Championships being held in mid-April.